Consultancy…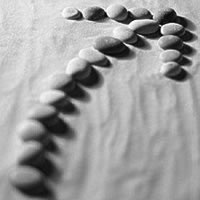 …is not about borrowing your watch to tell you the time. Use it if the business problem is not well defined or methods of solving it are not clear.
We provide consultancy to resolve both business and technology issues. Examples of tasks that we can carry out for you are shown below.
BPM and business consulting
We provide BPM and business consultants in the following fields:
Analysis and definition of business improvement opportunities.
Feasibility study and proof-of-concept.
Project scoping.
Producing and reviewing requirements and specification documentation at various stages of the project (Business Requirements, Functional Requirements, Technical Requirements).
Working with your nominated solution suppliers to ensure that the system they develop meets your requirements.
Liasing with IT departments and vendors in respect of applications development (formulation of the Request To Tender document or assessment of tender replies).
Our consultants are conversant in the following methodologies and tools:
Metastorm BPM platforms: e-Work v5 and v6, Metastorm BPM v7, OpenText MBPM v9
Project management: MS Project, PMW
Business modelling: UML, IDEF0, IDEF3, Systems Architect, CaseWise, iThink, ProVision
Methods and approaches: Balanced Scrore Card, 6 Sigma, Dynamic Business Modelling, Business Activity Analysis, Activity Based Costing
Other general consultancy services cover:
Designing eBusiness strategy.
Providing advice on selecting of third party products (BPMS systems and other packaged applications).
Project management.
Metastorm BPM developers
If you require a team of Metastorm BPM prtofessionals to deliver your complete system or just need to complement your team with a specialist, we can provide you with experienced staff at very competitive rates.
The above covers only key aspects of what is included in building a Metastorm BPM application.
Please feel free to contact us. Whether you have a specific requirement for our services or you would like to find out more on any topic discussed on this website, we will be very happy to discuss the matter. For a swift response, please call us on +44 20 8434 3605, or press a button below to send an enquiry.
Enquiry form