For many years we have been building bespoke applications for businesses. We have experience in delivering systems built with modern technology to companies of various sizes (from SMEs to Blue Chip) and operating in various industries (transport, manufacturing, finance).
Aims and benefits
By employing us to build applications to your specific requirements you will benefit from:
Our ability to understand business requirements and translating them into technical specifications
Our proven ability to build and implement complex systems
Strong focus on delivering systems on time and to budget
Service content
We build applications of the following types:
Websites– corporate, marketing
eCommerce solutions– on-line shopping and ordering, electronic catalogues, websites integrated with back-office
Intra- and Extranets– CRM systems, information for partners and clients
Bespoke business applications– systems helping to run your business efficiently
Metastorm BPM workflow systems – click here to read more …
To ensure best quality and effectiveness of our solutions, we follow this lifecycle: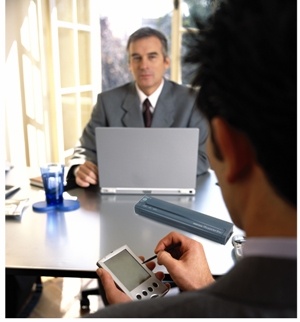 Analysis of requirements– analysis of business, user, technology, performance, security and other requirements.
Solution design– design a solution and produce Functional Requirements Specification.
Developoment– design the technical architecture, resolve any data and systems integration issues, produce Technical Requirements Specification, create test plans, develop the application.
Testing– unit testing done internally against Technical Requirements Specification, setting up of infrastructure for integration and user testing, user acceptance testing (UAT), performance testing.
Deployment– planning for system migration and cutover, installation of IT infrastructure (servers, databases, communications), data migration, deployment of the solution.
Post implementation review – analysis of the whole application development process and the outcomes, setting up strategy for future development.
We can take charge of the whole project and provide all the components applicable to the solution or we can complement your project with skills and expertise that is not available in-house.
To take advantage of our expertise in building reliable, robust and cost effective business applications, call us without any obligation NOW on 020 8434 3605
Alternatively send us an email, or fill in an enquiry form. Your request will be answered as a matter of priority.
When we receive your enquiry we will immediately start working on it to find the best way forward. We will endeavour to obtain enough information from you about the problem so that we can fully understand it. We will do this over the phone, by email or in person.
We will then write a proposal outlining our recommended approach to resolving the problem. We will present this proposal to you to clarify any issues and agree on the course of action.
We will then go about setting up the project according to the agreed proposal.
So don't wait. Act NOW
Business applications give you advantage over your competitors. Car Fleet Management and Airline Cabin Crew Rostering systems are examples of robust business solutions delivered with modern technologies.
Ongoing cost of updating websites often exceeds the original investment. With our Content Management System (CMS) used to build your corporate website, your staff will be able to make updates without requiring help from IT experts. You will not only save money but will be able to swiftly react to changing market conditions.
Please feel free to contact us. Whether you have a specific requirement for our services or you would like to find out more on any topic discussed on this website, we will be very happy to discuss the matter. For a swift response, please call us on +44 20 8434 3605, or press a button below to send an enquiry.
Enquiry form