Never 'forget' to bill your customer again
Re-gain control of your projects with this Professional Services Automation solution which by utilising an Order-to-Cash (O2C) financial management strategy will increase profitability of your services organisation.
Overview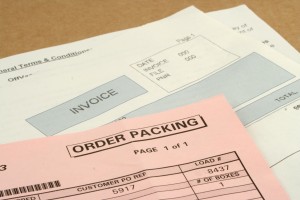 This Company is an IT services provider that delivers projects of diverse scale. They provide ongoing IT infrastructure maintenance and support services, build business applications and websites, install new servers and networks, re-sell third party services like hosting and warranties. Their projects vary in size and complexity, but will always involve a mixture of:
Project initiation (tender, quotation, telephone or web order)
Purchasing of equipment and third party services
Receiving equipment deliveries
Timesheet management for supplied labour
Shipping equipment and delivering third party services
Paying suppliers
Invoicing customers
Tracking and collecting payments
In the past they used a combination of disparate tools to manage these processes, mainly accounting systems and a host of Microsoft Excel spreadsheets.
Challenge
With a growing number of concurrent projects, and considerably more transactions needing to be processed, tracking of projects became a real challenge. What they particularly found difficult was:
Ensuring that ALL re-sold equipment and third party services were invoiced and paid for.
Maintaining cash flow by invoicing customers for deliverables as soon as contractually possible.
Keeping track of time spent by employees on individual projects and bill accurately.
Having to manage projects with ineffective tools resulting in document duplications and lacking integrity.
Inability to accurately record time spent on projects leading to under-billing for labour – in some instances they 'forgot' to bill a customer for delivered equipment.
Rectification of all these issues was costing a lot in additional management time.
Solution
By modelling gaps and inefficiencies the company was experiencing, and reviewing how they wanted to control their projects and order fulfilment – we realised how much of their work was process based. So using the Metastorm BPM platform, a world class workflow toolkit, we built a Professional Services Automation system supported by Order-to-Cash (O2C) financial management strategy.
Now all project data is stored in a single repository, easily accessible over the Internet. All information is distributed through electronic forms. Management and employees can access and update, subject to their roles and permissions, all the crucial business information, allowing making smart and fast decisions.
The solution encapsulates key business processes:
project inception and fulfilment,
customers and suppliers management,
purchase orders processing,
equipment purchase and delivery tracking,
time recording for labour and billing,
sales invoicing and payments tracking,
tasks management,
management admin forms and reporting.
The system specifically targets activities related to management and delivery of projects. We have not attempted to replace existing specialist systems such as Sage accounting application, as these systems are perfect for their primary functions, plus accountants and bookkeepers know them well. However, we have produced interfaces which pass the information to and from the new system.
Results
The O2C system has dramatically improved the control of projects. Having all project related information (project details, customer contacts, attached quotes and other documents, financial details, equipment serial numbers, time records, history of actions, invoices, etc.) in one place and at finger tips has simplified the whole process.
All steps of each order fulfilment process are always carried out in the same way, thus introducing a lot of quality – handy for ISO 9001 certification. Standard automations such as delivery of equipment to the client triggering invoicing ensure that payments are received in a timely fashion.
One of the benefits deserving a special highligh is the way in which timesheets are now handled. The ease of use of electronic timesheets and their availability over the Internet from client sites has increased accuracy and reduced granularity of time recording. Billable time is now recorded as accurately as by the best lawyers and accountants in the country! This in turn has increased client satisfaction and confidence with which detailed bills and invoices for every minute spent on the job are presented to the client.
There are many other benefits of this new system. To discuss them without any obligation in a friendly conversation over the phone, please call us on +44 20 8434 3605 (alternatively send us an email, or fill in an enquiry form).
But there is one thing I can say for sure:
You will not 'forget' to bill a customer again